About us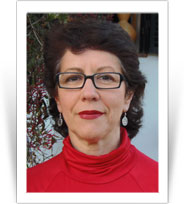 Marta Angulo
Directs the Food Consulting team.  She began her professional career 30 years ago in  the export department of an agri-food company.  From there she spent 10 years at the head of the Department for Promotion of Food Products at ICEX (Spanish Institute for Foreign Trade), which enabled her to undertake major industry projects as well as strengthening links within the sector and its companies, focusing on their internationalisation.
In 2000 she became freelance and created the groundbreaking  project A Taste of Spain, specialised in gourmet and gastronomic tourism.  Marta combines her A Taste of Spain activities with specialised consultancy in Foreign Trade and International Marketing for the agri-food sector.
Marta has also been a PIPE 2000 consultant (an ICEX programme for the internationalization of SME's), being at present homologated consultant for the programme ICEX NEXT, and has carried out numerous business consultancy projects both via Foreign Trade institutions and directly for companies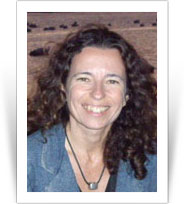 Fátima Silóniz
She has more than 25 years experience in international marketing.  An economist by profession, her international vocation led her to work in Australia and the United States where she carried out market research and trade marketing for a major Spanish bank.  Following her graduation in Marketing from the New York University, she continued her career in Spain, specialising in  the international promotion of Spanish food products and gastronomy.
She spent several years at the Food Products Division of ICEX (Spanish Institute for Foreign Trade), where her main responsibility was the design and organisation of advertising and public relations campaigns for overseas markets.  Fátima subsequently joined the Food Consulting team and A Taste of Spain, providing consultancy services and organising programmes and events for the food, gastronomy and specialised tourism sectors.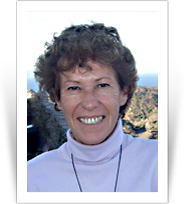 Anne Marie Aznarez
She has been connected with the Spanish food sector since 1976.  From this year until 1990 she was the Head of International Relations at Alimentaria, a leading world Food & Drink trade fair.    She went on to become Director of the Export Department at FEAD (a major Spanish Food Federation) for ten years where she organised pavilions for trade shows worldwide and initiated a wide range of international marketing activities.
Since 2000 she has been highly involved with A Taste of Spain, notably as regards Catalonia-based  activities.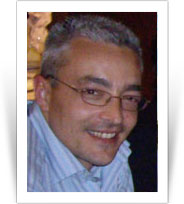 Miguel Ullibarri
He is a Food Marketing specialist and a recognised expert in the Ibérico Ham sector (jamón ibérico).  For several years he headed up the Real Ibérico Consortium dedicated to the international marketing of the product, maintaining close contact with the press and specialised media. Miguel has lived in Australia and the USA, and during the 1990's he held prominent positions in the Marketing Departments of multinational companies such as Mars and Kellogg's.
He has been a partner at A Taste of Spain for several years, where he is responsible for marketing.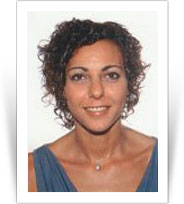 Nadia Sánchez
She is graduated in Sales, Marketing and International Trade Management; In addition to her mother languages Spanish and Catalan, she's also fluent in English, French, Italian, Portuguese and Arab. She has several years experience working as an Export Manager in a Spanish company. Nowadays, she is collaborating with different companies in the area of Cadiz in their promotion and consolidation projects. She has specific profile for sales, management and organization tasks.
Regular collaborator of Food Consulting in our projects for Alimentaria Exhibitions, especially as Coordinator for the Olive Oil and Wine Bars.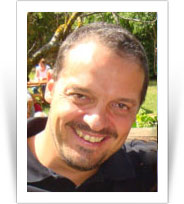 Lluis Manuel Barba
He holds a degree in Oenology and is a Technical Agricultural Engineer in Agrarian and Food Industries, and has extensive professional experience in all aspects of wine: production, marketing, training and dissemination.
He is currently a partner at Entrevins, a company dedicated to the selection and marketing of Spanish wines.  For more than 10 years he has taught oenology at the Escuela de Hostelería Hofmann, as well as at the Escuela Superior de Restauración y Hostelería de Barcelona which offers  formal Sommelier qualifications.  Lluis is also the  author of educational books for different publishing houses. He is a regular collaborator of Food Consulting
Clara Antúnez
Food and wine industry expert and Food Consulting team member, Clara collaborates with Barra 50 Fabulous By Women for Alimentaria Exhibitions' Barcelona Wine Week. She holds a degree in dietetics and human nutrition, a Master's degree in communication and gastronomy and is a certified sommelier. Author of books on wine tourism and wine education and one on the subject of nutrition. Clara has several years of teaching experience with universities and hospitality and culinary arts schools in Catalonia.
She brings to bear an intense professional trajectory and deep understanding of many aspects related to the wine profession: education, media awareness, commercialization, hospitality and wine tourism.
Currently founder and head designer of client services and operations management of La Gastronomica (www.lagastronomica.cat), a company that offers unique experiences, team building and consulting services focused on food and wine.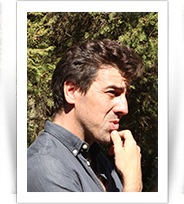 Jorge Gallardo
In the last years he has worked creating contexts where the ideas of art, community and ecology are related. One of them is Bee Time, a project generated in a small village in Southern Spain. In these projects he applies ideas about the expansion of art in territory, memory and governance. After studying performing arts, he worked as a playwright and director between Poland and Spain. In 2017, he received his doctorate from the University of Alcalá de Henares. At the same time, he collaborates in cultural management projects, such as those carried out with Food Consulting. Projects aimed at mobilizing awareness and proposing a sustainable way of living on the planet.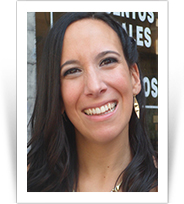 Agustina Bogado
Editor, teacher and production coordinator. Graduated in linguistic and literary studies by the University of Buenos Aires, she has worked her entire career in the area of education, art and culture. She has coordinated several fairs, congresses and conferences. She is fluent in English and offers a suitable profile for management and organization tasks. She collaborates actively with Food Consulting.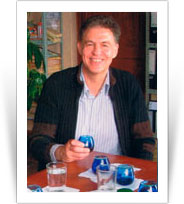 Santiago Botas
He is a specialist in the international promotion of olive oil.  As a consultant for promotion and marketing he has worked for the European Union, as well as for other bodies and consulting firms both in Spain and abroad.
As expert in Spanish olive oil, he has given seminars, workshops and tastings in more than thirty countries in Europe, South America, the Middle East, the Far East and Australia in collaboration with the major institutions involved in the international promotion of olive oil.  He has also participated in radio and television programmes, and is a contributor to different publications, magazines and web pages in several countries.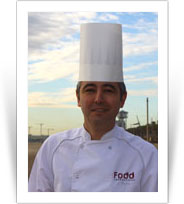 Jaume Bricks
He has more than 20 years' experience in hotel and restaurant chains, both in Spain and internationally (France, England and Germany).  He founded the company Cuiners a Domicili,  dedicated to catering for special events, and has been collaborating for 10 years with the Rafael Hotels hotel group as a gastronomic consultant.  He also works as a pastry chef at a well-known Barcelona restaurant and gives cooking classes to international clients for our agency A Taste of Spain Travels