About us
The Food Consulting team is comprised of a small group of highly motivated and committed professionals.  Well trained, fluent in several languages and with years of experience working together, we are a very skilled and complementary group.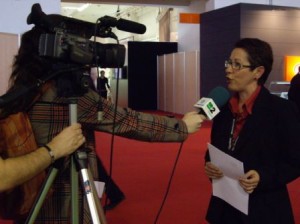 What sets us apart is our professional dual identity: our focus ranges from a financial view of the Spanish agri-business sector through to the world of gastronomy, regional "terroir" products, international culinary trends…
We hold a unique position in Spain since most companies offering consultancy in marketing and foreign trade for the agri-business sector centre on industrial aspects, and from a professional standpoint are largely unaware of the culinary context.  Meanwhile, companies very involved in the world of gastronomy often lack necessary strategic and financial vision, and do not have an in-depth business knowledge of the sector.
Food Consulting, however, covers both areas thus giving us a wider, more global vision.  Hence we remain up-to-date with the latest agri-food trends that are being "cooked up", especially as regards internationalisation.
Food Consulting is, then, the sum of a professional "mix" of consultancy services, marketing, gastronomy, contacts and international experience.